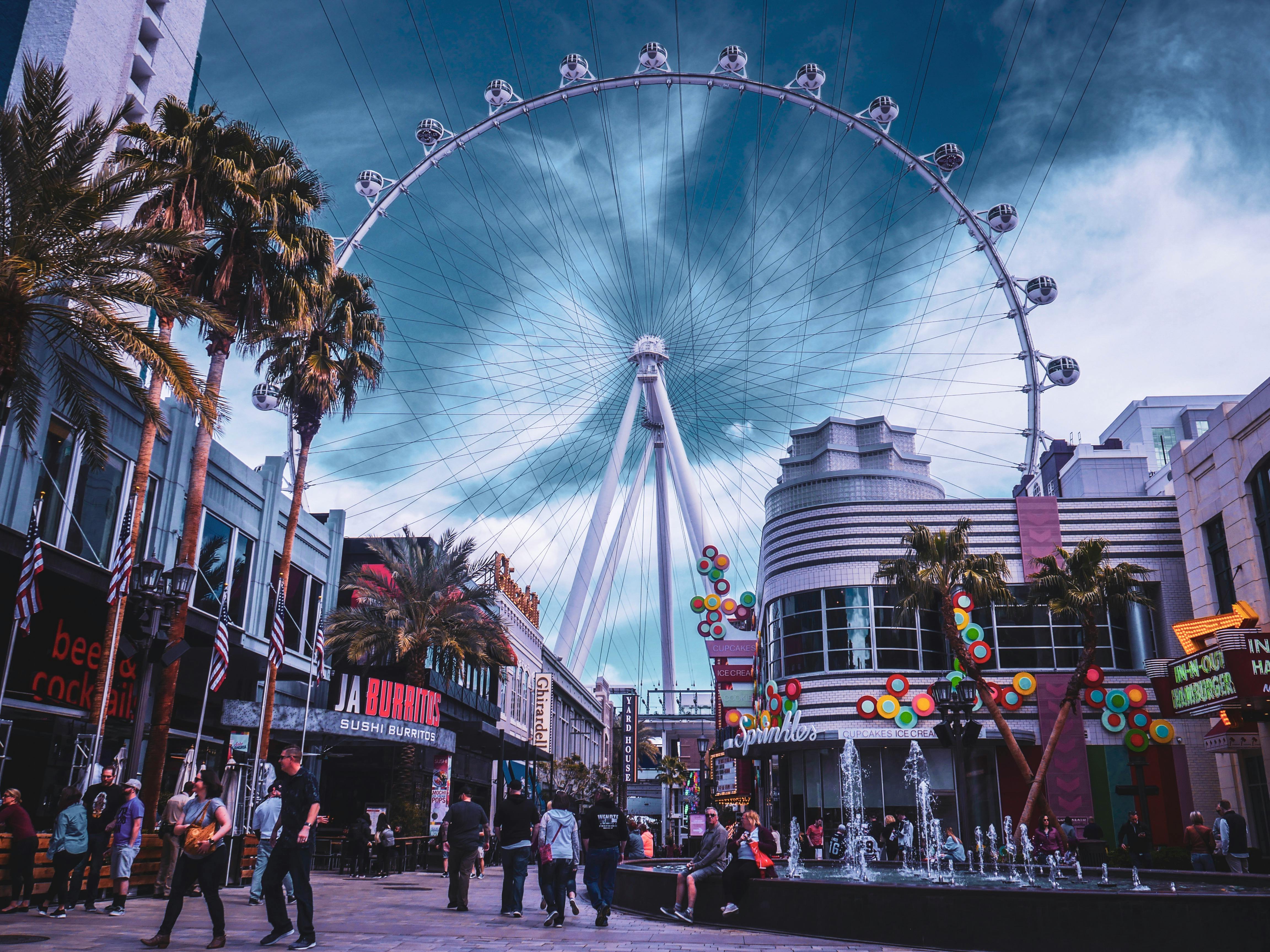 Las Vegas has a reputation for all-out entertainment. Even its nicknames, from the City of Lights to Sin City, harken back to this perception. When looking at the city's origins, it's clear that Vegas was always meant to be a destination for no-holds-bar trips.
Back in the 1960s, major executives from some of Hollywood's most prestigious film companies started to invest in the desert mecca. Soon, the remote destination was home to dozens of casino-resorts that let people play games like blackjack, wager on leagues like the NFL, and delve into vibrant nightlife.
Modern Vegas looks quite a bit different. One primary reason is that casino gaming has moved online. For example, fans of blackjack who once flocked to brick-and-mortar casinos can now play via online platforms and even mobile apps while on the go. With casino games so accessible, there's little reason to plan a trip to Vegas solely to visit a casino.
Because of the shift away from gaming, the city has started to bring on new industries—and it's led to a proliferation of local celebrities. In the 1980s and 90s, major boxing fights and musical residencies started to pop up. Today, these remain just as important for the city as casino gaming. The recent launch of NFL and NHL teams in Vegas has also helped promote new forms of entertainment.
Keep reading for an exploration of the celebrities who call the city home in 2023, broken down by profession.
Musical Talents (Temporary & Permanent)
One of the most common reasons for a group to plan a trip to Vegas is to see one of the world-class musicians perform live. Each year, major casinos host new talents in the hopes of attracting global fans—and it's been a hit for the city.
The likes of Celine Dion might be the most famous musical artist to grace Vegas stages. She's been a resident performer since 'A New Day…' first went live at Caesars Palace back in 2003. Since then, she's lived in Vegas to perform over 1,140 shows over 16 years.
Similarly, Steve Aoki has had DJing residencies around the city. Currently, he has shows at Hakkasan Nightclub, Omnia, and Wet Republic Dayclub. Other celebrities with residences in 2023 include Katy Perry, Carrie Underwood, Barry Manilow, Keith Urban, Miranda Lambert, and Maroon 5.
Athletes & Boxing Legends
As mentioned above, the recent addition of the NHL Vegas Golden Knights (2017) and the NFL Vegas Raiders (2020) has infused a new sporting spirit into the city. Prior to the addition of NHL and NFL franchises, boxing was the primary interest. Legends like Floyd Mayweather Jr. and Mike Tyson still call the city home.
The most famous names from the Golden Knights roster are Alex Pietrangelo, William 'Wild Bill' Karlsson, Jonathan Marchessault, and Nicolas Roy. The most famous players currently on the Raiders NFL roster are Davante Adams, Darren Waller, Josh Jacobs, and Maxx Crosby. While Vegas hasn't yet signed on a major celeb athlete, it's only a matter of time until these franchises see a huge name move in.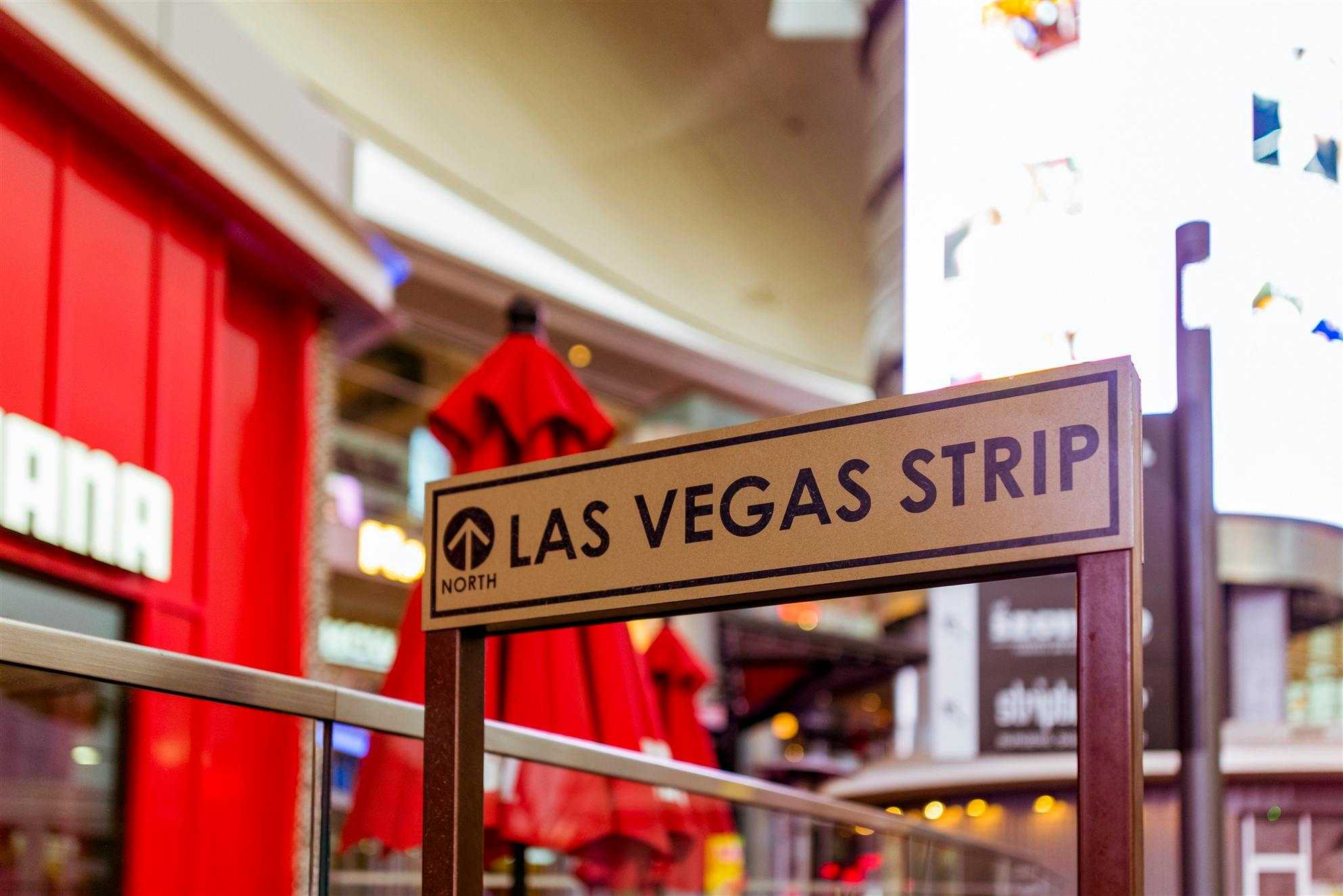 Famous Performers
Along with famous musicians and athletes, Vegas is also known for its love of oddities. Anyone who has ventured onto the Vegas Strip can vouch for the fact that it's full of strange wonders and eccentric personalities. The most famous of these have their own shows and residencies, similar to musicians.
For example, Carrot Top is one of Vegas's most well-known celebs. His comedy routine has been featured across the Strip at various venues since he first set up shop in 2005 and is currently being hosted at the Luxor. Similarly, magician Criss Angel has been active in Vegas since 2005. His 'Mindfreak' antics have seen him grace many stages, though he now performs at Planet Hollywood.
Lastly, Vegas is also home to one of the US's top 'ghost hunters'. Zak Bagans is a paranormal investigator that many recognize from the Travel Channel's long-running show 'Ghost Adventures'. Back in 2016, he opened The Haunted Museum, located in an old mansion in Vegas that dates back to the 1930s. He's since filled it with some of the most haunted items in the world, which are open for the public to explore (for a price).